 Your Trusted Guide in Real Estate Appraisals.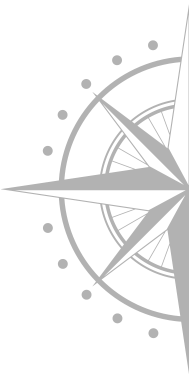 SERVICES
Leading Appraisal Provider
NorthStar Appraisal Solutions provides the highest level of service and accuracy when it comes to residential real estate appraisals. Our experienced team of licensed appraisers is committed to having profound knowledge of the real estate markets in which we service.
We currently cover Cuyahoga, Lorain, Medina, and Summit County.  Our services include: home purchase, mortgage refinance, estate planning, divorce, property tax disputes, etc.  If you have a question regarding the value of your home, we have the answer!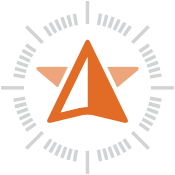 About
NorthStar Appraisal Solutions
NorthStar Appraisal Solutions is dedicated to providing accurate, reliable, and timely real estate appraisal services. Integrity is the foundation our company, and an unbiased appraisal process is at the core of our mission. We strive to be a trusted source of valuable information to each and every client in need of real estate appraisal services.
We strive to be a trusted source of valuable information to each and every client in need of real estate appraisal services.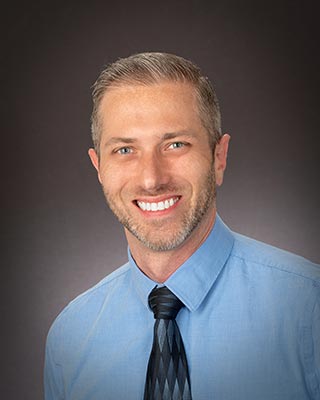 Ben Murray
CERTIFIED APPRAISER/OWNER
I grew up on the westside of Cleveland and graduated from North Olmsted High school. After high school, I studied business management at LCCC. I started my career in the real estate/mortgage field as a loan officer for a direct mortgage lender. After a few years as a loan officer I became the youngest branch manager at the mortgage company. As the mortgage company went through a transition in 2006, I completed my course work and trainee hours to become a real estate appraiser. After becoming a certified residential real estate appraiser, I started TrueNorth Appraisals in 2008. I worked full time as owner, operator of TrueNorth Appraisals for 10 years before helping to start NorthStar Appraisal Solutions in 2019. I am an active member of the Ohio Coalition of Appraisal Professional (OCAP).
Currently, I reside in Olmsted Township with my wife, Bridget, and our four children. I enjoy watching and coaching my kids sports and activities. In my free time, I like to spend my time outside, boating, golfing, and snowboarding. In summers, we spend our time at our family cottage in Vermilion.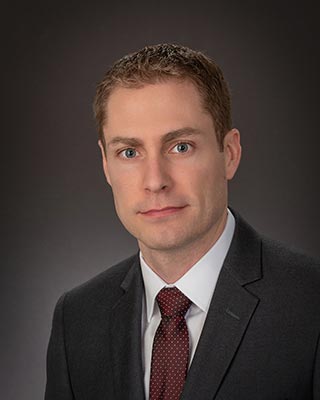 Bob Seibel
CERTIFIED APPRAISER/OWNER
I have lived in the Cleveland area all my life.  I attended Baldwin Wallace College where I obtained a bachelor's degree in Business Administration. After college, I had a brief stint as an inside sales representative, but quickly realized a cubical was not where I belonged. So, in 2006, I decided to enter the world of real estate appraising. I have always felt the real estate appraisal profession is tailor-made for my personality and skill set. I can honestly say that I truly enjoy the everyday challenges that come with being a real estate appraiser.  I am on the Board of Directors (2020 President) of the Ohio Coalition of Appraisal Professionals (OCAP), and very active within the appraisal community.  I hold the RAA Designation (Residential Accredited Appraiser) with the National Association of Realtors.  I am an FHA approved appraiser and a registered Home Measurement Specialists.  I also hold a real estate sales license with the State of Ohio. 
When I am not out appraising the beautiful homes of Northeast Ohio, I enjoy spending time with my wife (Brittany) and our two sons. I am a true "Clevelander" at heart and follow everything Cleveland sports.
FAQ
Frequently Asked Questions
Throughout the years in the real estate appraisal business, there is little we have not come across. Below are a few of the most frequently asked questions we receive.
What is an appraisal?
A home appraisal is an unbiased opinion on the fair market value of a parcel of real estate, performed by a trained and licensed individual. A home appraisal may be required for various real estate transactions when the value of the home is in question. Having a trusted and unbiased opinion of value provided to you by a licensed appraiser is the best resource when it comes to the value of your home. The steps taken to a proper and accurate real estate appraisal include:
Identification of the Problem
Scope of Work Determination
Data Collection and Property Description
Data Analysis
Site Value Opinion
Application of the Approaches to Value (Cost, Income, and Sales Comparison)
Reconciliation of Value Indications and Final Opinion of Value
Report of Defined Value
What is the definition of Market Value?
Market value is stated as the most probable price which a property should bring in a competitive and open market under all conditions requisite to a fair sale, the buyer and seller each acting prudently and knowledgeably, and assuming the price is not affected by undue stimulus.
Implicit in this definition is the consummation of a sale as of a specified date and the passing of title from seller to buyer under conditions whereby:
Buyer and seller are typically motivated.
Both parties are well informed or well advised and acting in what they consider their own best interests.
A reasonable time is allowed for exposure in the open market.
Payment is made in terms of cash in U.S. dollars or in terms of financial arrangements comparable thereto.
The price represents the normal consideration for the property sold unaffected by special or creative financing or sales concessions granted by anyone associated with the sale.
Market Value Vs Market Price?
Market price
is best described as the price that has been agreed upon between a willing buyer and a willing seller. Market price is often referred to as the contract or purchase price in a real estate transaction.
Market value is best described as an opinion of value based on reliable value indicators. Market value reflects the most probable price a property could bring in an open market with no outside influences present.
It is important to note that real estate markets are an imperfect world. Therefore, market price and market value are not always one in the same.
Do you have a question? Want to make a comment or contact us for anything? We can help. Simply fill out the form below and we'll get back in contact with you as soon as possible. Rest assured we will never send you unsolicited 'junk' email, or share your data with anyone else who might.